Top Reasons for Immigration and their Routes
Published on
There are many reasons to immigrate to Canada, each having its optimal route to permanent residency.
Why Immigrate to Canada?
Canada is a fantastic place to live, full of opportunities. According to a study by Google Analytics (2020), Canada is the most sought-after country for people looking to move abroad. This study looked at the most popular Google searches of where individuals are looking to move. The results can be seen in the chart below: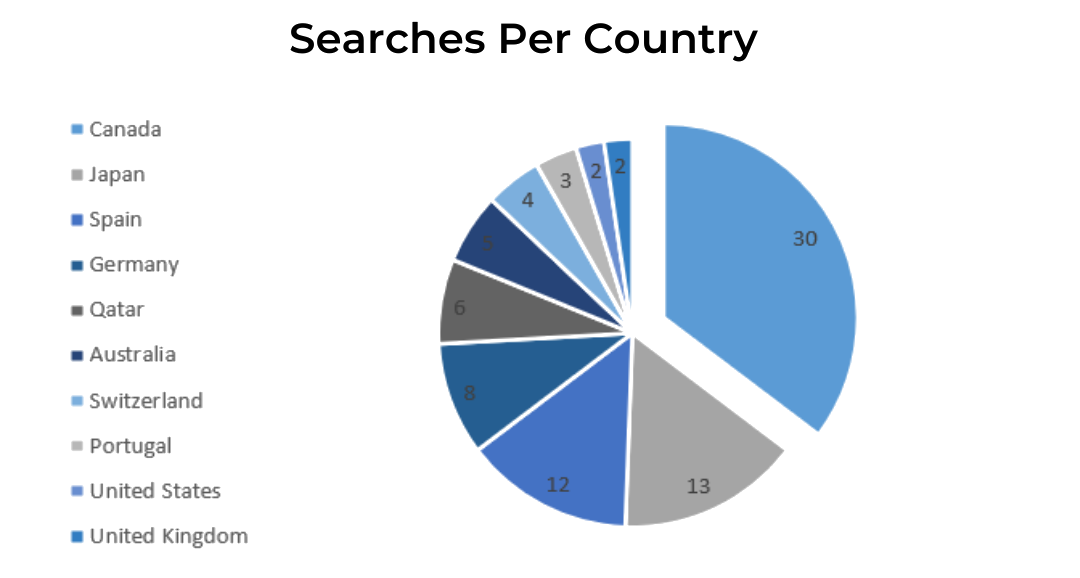 If you are looking to come to Canada, the following are the most popular routes to achieve permanent residence:
Find a permanent job in Canada
Join family members in Canada
Start or invest in a business
Work for yourself as a farmer, sportsperson, or artist
Find a job as a caregiver
There are different streams for each one of these categories.' The IRCC is in charge of creating the guidelines for each stream to permanent residency. Streams are subject to change yearly depending on the current state of provinces and Canada as a whole. Some of the factors that stream is based on include previous years' immigration rates, labour gaps, and unemployment rates. Canada currently has a liberal government, which historically has an open-door policy for accepting immigrants into Canada. To learn more about how or if you fit into one of these available streams, book a meeting with our expert consultants, and we will find the best path for you.
Once you've decided that you want to come to Canada, it is important to understand how the government will judge your application. The IRCC rates applicants using a scoring system based on the following factors:
Nationality
Age
Language ability
Family members in Canada
Education level
Work experience
Income and/or net worth
Job offers
The stronger you rank in each of these categories, the easier it is to come to Canada. To get an eligibility score, you can book a meeting with our consultants.  Additionally, if you are looking to increase your score, our consultants would be happy to guide you through the criteria to show you areas to improve your score.